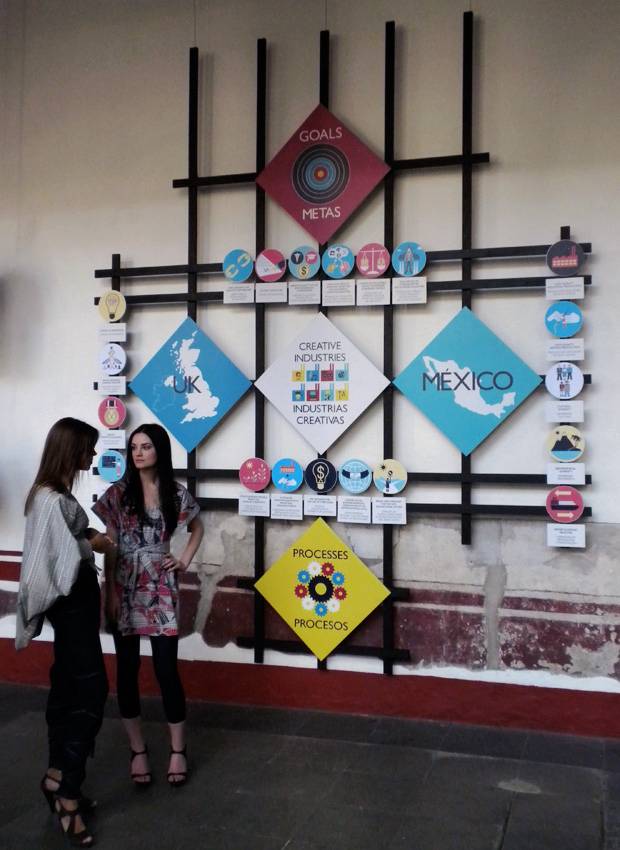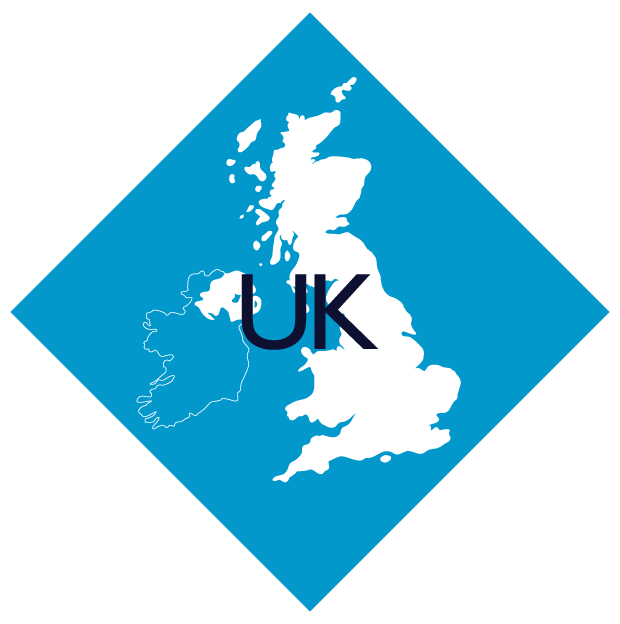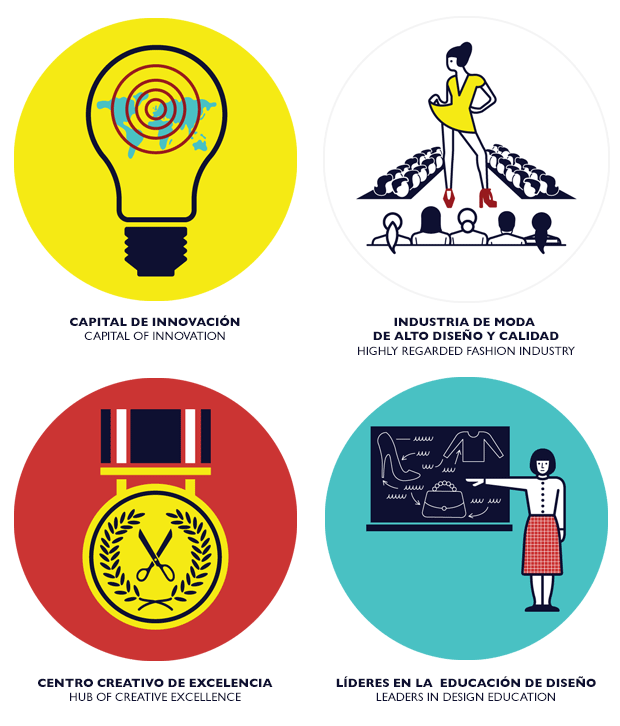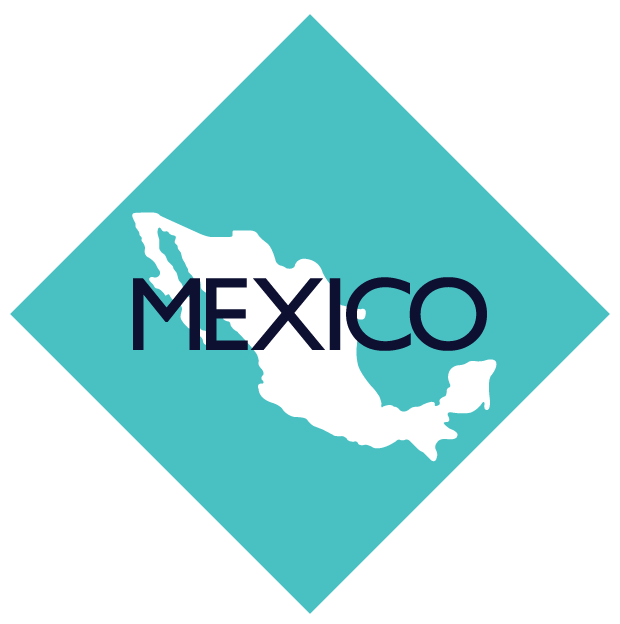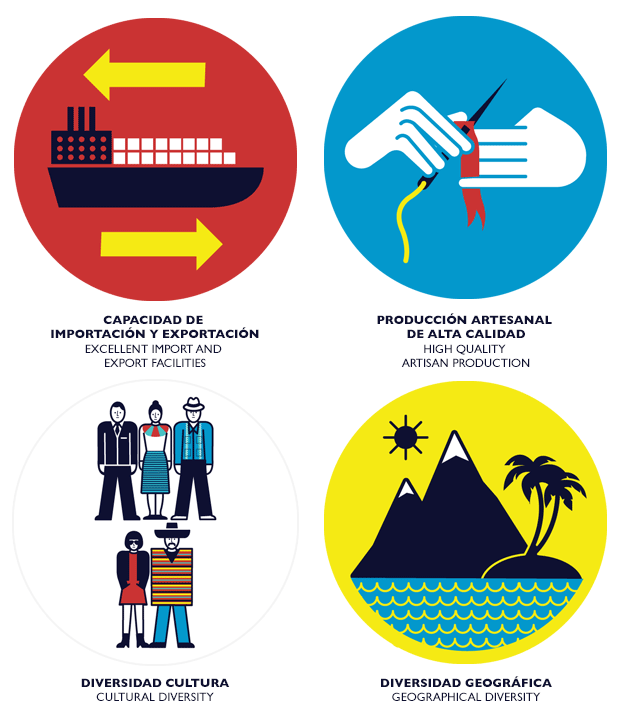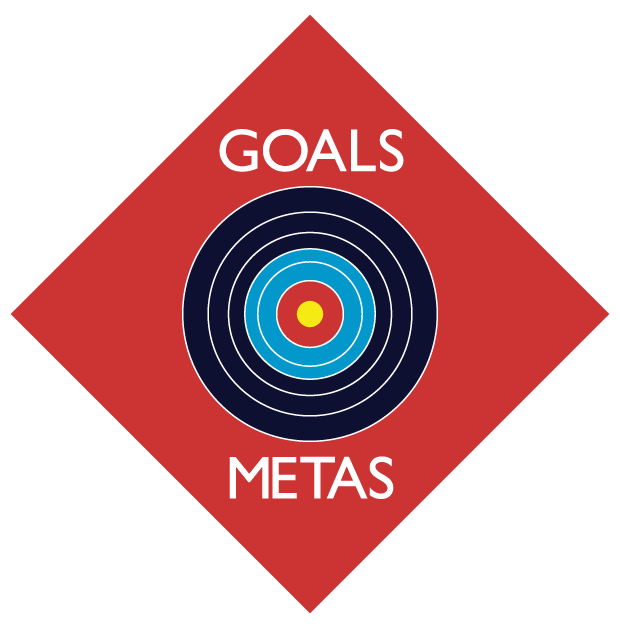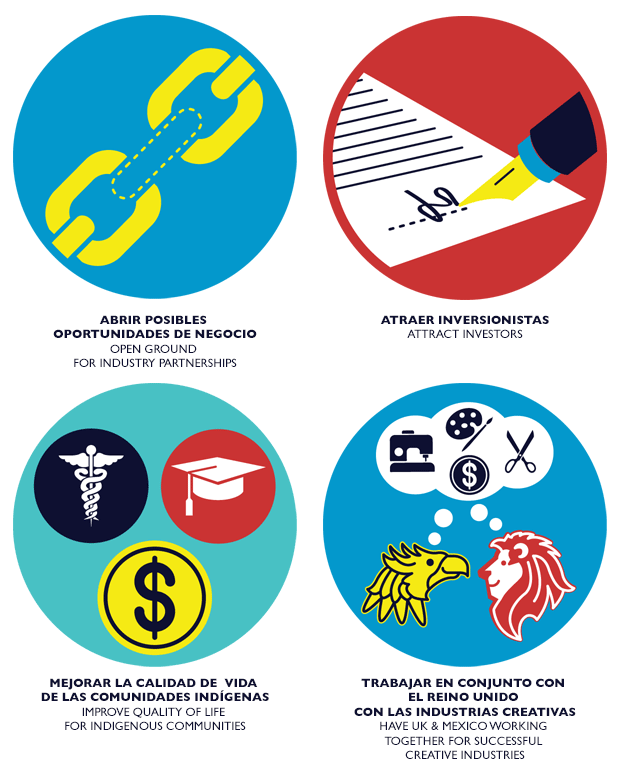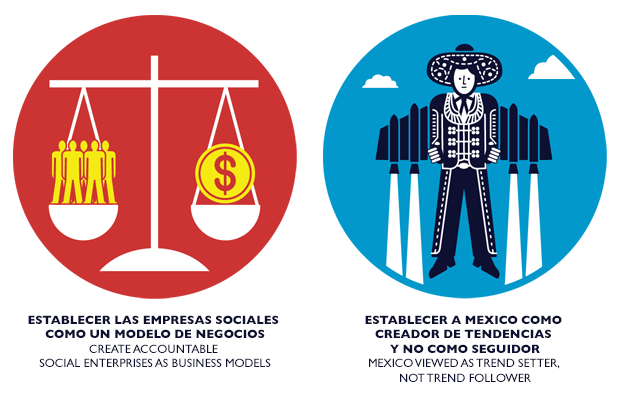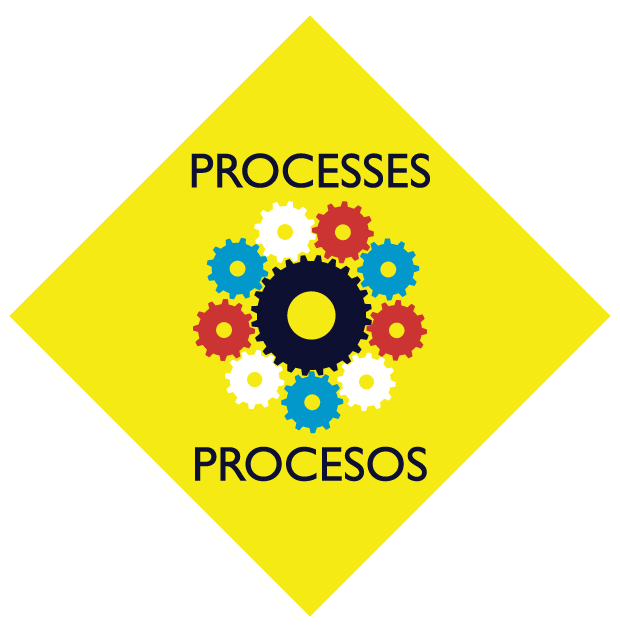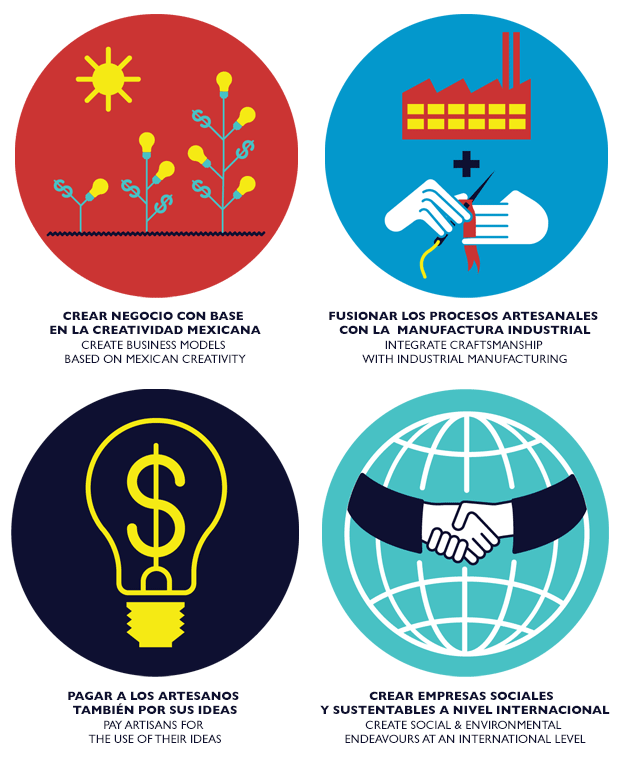 UK / México Creative Industries Mural
(In collaboration with Carla Fernández)
2010

An exhibition of work by Carla Fernandéz was shown at the Franz Mayer Museum, Mexico City in 2010 to celebrate her receiving 'the Young Creative Design Businessmen International Award' from the British Council.

The award was presented by Prince Andrew, the special UK agent for International Commerce and Investment, who gave a speech on how the UK and México could strengthen the bonds between the two countries in education and culture.

This mural / diagram was installed at the exhibition to show at a glance how the creative industries in both countries could work together to benefit one another.

The diagram is based on a Huichol "Ojo de Dios" (God's Eye), since much of Carla's work involves collaborations with indigenous Méxican artisans.